AUDIT SISTEM INFORMASI AKADEMI KEBIDANAN AR-RAHMA MENGGUNAKAN FRAMEWORK COBIT 5
M SAID ABDURROHMAN KUNTA MARDLIAN AMAN

UIN SUNAN KALIJAGA YOGYAKARTA

Bambang Sugiantoro
Abstract
Ar-Rahma Midwifery Academy is a private university in Gempol Pasuruan, East Java, has an Academic Information System or SIAKAD that utilizes information technology in the academic field. To measure the quality of the existing SIAKAD, an Academic Information System Audit of AKBID Ar-Rahma Pasuruan was conducted using the COBIT 5 framework. In COBIT, there is a standard domain framework containing various IT processes that show controlled and systematic activities. The results of the AKBID Ar-Rahma information technology audit show that the existing apability level in the DSS domain control process as a whole lies in the range of level 0 (incompleted process) to level 1 (performed process), meaning that the AKBID Ar-Rahma SIAKAD Governance is in implementation to achieve its business objectives. In order to increase to the next level, the efforts that must be implemented at the target level or level 2 are identifying, monitoring, managing all business process activities, and increasing the various levels of implementation of level 1 activities.
Downloads
Download data is not yet available.
References
ISACA. (2012). Enabling Processes. In Cobit 5.
ISACA. (2013). Cobit Process Assesment Model (PAM) Using COBIT 5.
Maulida Kurnia, H., & Nur Shofa, R. (2018). Audit Tata Kelola Teknologi Informasi Menggunakan Framework COBIT 5 Berdasarkan Domain APO12. http://www.jurnal.umk.ac.id/sitech
Pasha, D., Priandika, A. thyo, & Indonesian, Y. (2020). Analisis Tata Kelola It Dengan Domain Dss Pada Instansi Xyz Menggunakan Cobit 5. Jurnal Ilmiah Infrastruktur Teknologi Informasi, 1(1), 7–12. https://doi.org/10.33365/jiiti.v1i1.268
Setiawan, H., Mukhoyyaroh, K., Fauzi, M. D., & Sugiantoro, B. (2014). Hospital Information System Audit Using The ISO 27001 Standard (Case Study In RSU PKU Muhammadiyah Bantul). (IJID) International Journal on Informatics for Development, 3(1), 2–5.
WIRADIPTA, M. I. (2018). Audit Teknologi Informasi dengan menggunakan Framework COBIT 5 DOMAIN DSS (Deliver, Service, And Support) pada Rumah Sakit Umum dr. Etty Asharto Batu. 117.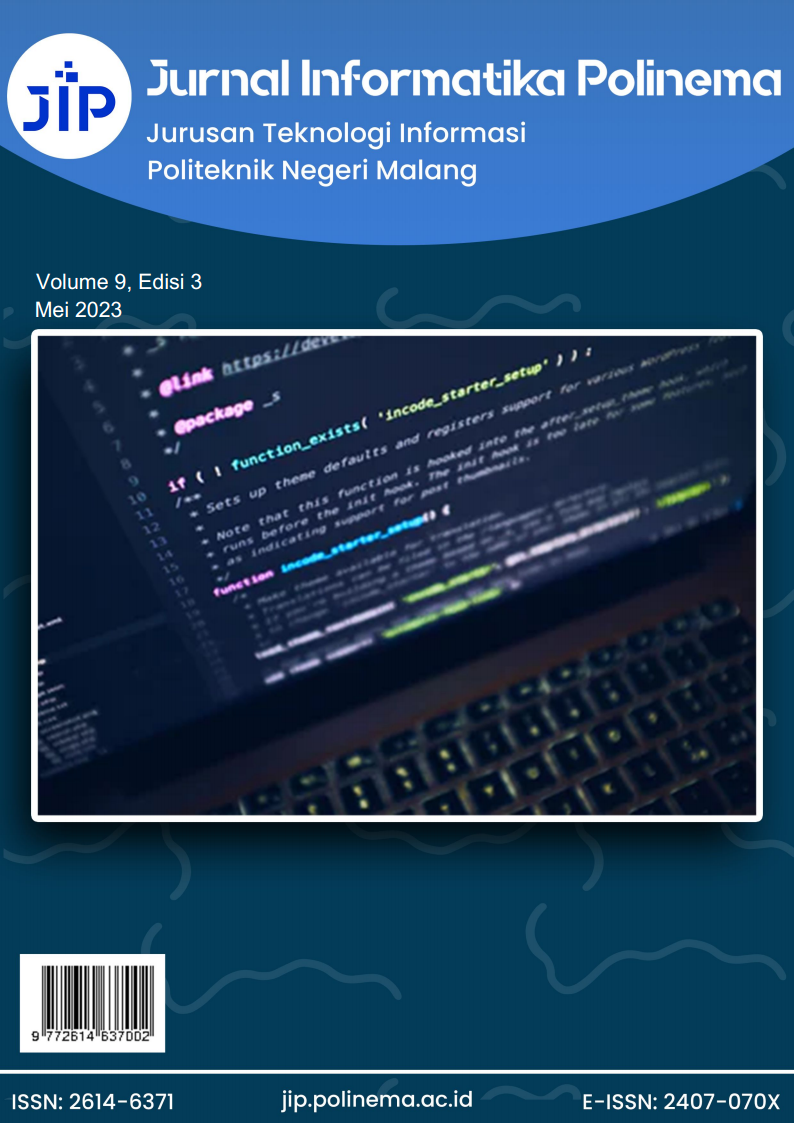 How to Cite
[1]
M. S. A. K. M. AMAN and B. Sugiantoro, "AUDIT SISTEM INFORMASI AKADEMI KEBIDANAN AR-RAHMA MENGGUNAKAN FRAMEWORK COBIT 5", JIP, vol. 9, no. 3, pp. 265-272, May 2023.
Copyright (c) 2023 M SAID ABDURROHMAN KUNTA MARDLIAN AMAN, Bambang Sugiantoro
This work is licensed under a Creative Commons Attribution-NonCommercial 4.0 International License.
Copyright for articles published in this journal is retained by the authors, with first publication rights granted to the journal. By virtue of their appearance in this open access journal, articles are free to use after initial publication under the International Creative Commons Attribution-NonCommercial 4.0 Creative Commons CC_BY_NC.