SISTEM PAKAR DIAGNOSA HAMA DAN PENYAKIT PADA TANAMAN KEDELAI BERBASIS WEBSITE MENGGUNAKAN METODE CERTAIN FACTOR
Suharmi Asnunun Suharmi

Universitas Islam Balitar

kurnia paramita Kartika

Universitas Islam Balitar
Abstract
Abstract Soybean plants are one of the main food commodities in Indonesia. Pests and diseases found in soybean plants are not foreign to farmers.
Farmers have difficulty in cultivating soybeans because there are many diseases that attack. Based on observations and interviews with farmers
Mr. Sumadi, the author knows that to diagnose soybean plant diseases, farmers usually observe the symptoms that appear in plants.
There is a limited number of experts and there is no need for an expert to be present. Based on the above problems, the author intends to design a system application for the diagnosis of pests and seeds on soybean plants using Website-Based Cartainty Factor Method With this application, it is hoped that farmers can detect the type of disease in soybean plants based on existing symptoms and to determine the level of accuracy in diagnosing small plant diseases.
and soiust to handle the masadiah. Based on the results of the calculation case Cernainy Factor with the highest intention, namely 097.3 ang osteoarthritis experienced anthracno5a disease with a 97% confidence level.
Downloads
Download data is not yet available.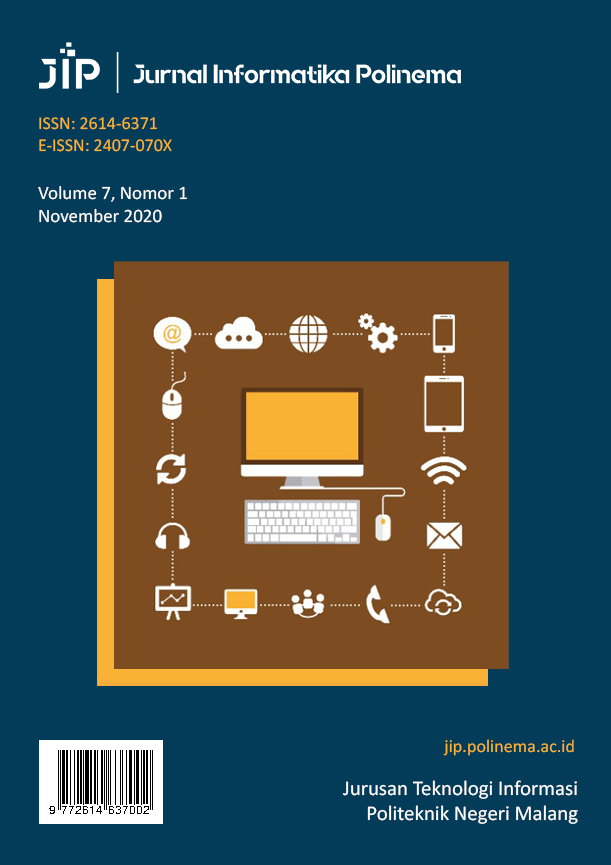 How to Cite
[1]
S. A. Suharmi and kurnia paramita Kartika, "SISTEM PAKAR DIAGNOSA HAMA DAN PENYAKIT PADA TANAMAN KEDELAI BERBASIS WEBSITE MENGGUNAKAN METODE CERTAIN FACTOR", JIP, vol. 7, no. 1, pp. 61-72, Nov. 2020.
Copyright for articles published in this journal is retained by the authors, with first publication rights granted to the journal. By virtue of their appearance in this open access journal, articles are free to use after initial publication under the International Creative Commons Attribution-NonCommercial 4.0 Creative Commons CC_BY_NC.