Utilization of NodeMCU ESP8266 and RFID Technology as Recognition of Teacher Honors
Heri Wiranto

Universitas Singaperbangsa Karawang

Arip Solehudin

Agung Susilo Yuda Irawan
Abstract
Internet of Think or so-called IoT is a technology used in all fields, one of which is in the field of school administration. The administration of SMK Sunan Gunung Jati works to manage various data such as the recording of teacher salaries and many others. With a lot of work done by the administration, the researchers utilize nodemcu esp8266 and RFID technology as a recording of teacher salaries. The methodology used is the Software Development Life Circle (SDLC) method with the waterfall model, this is in accordance with the short stages of system use. The results of this study in the form of the creation of an ID card sensor tool product that is integrated with the teacher honorarium recording application to help administrative staff manage teacher honor data and the results of testing this sensor device with 5 ID cards also indicate that the tool is able to read ID cards with a distance of 1- 2 cm.
Downloads
Download data is not yet available.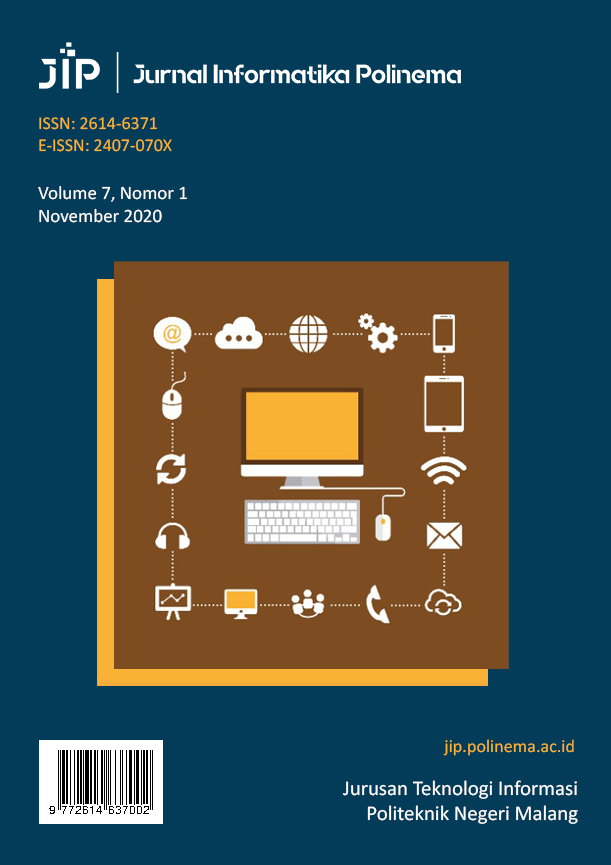 How to Cite
[1]
Heri Wiranto, A. Solehudin, and A. Susilo Yuda Irawan, "Utilization of NodeMCU ESP8266 and RFID Technology as Recognition of Teacher Honors", JIP, vol. 7, no. 1, pp. 17-22, Nov. 2020.
Copyright for articles published in this journal is retained by the authors, with first publication rights granted to the journal. By virtue of their appearance in this open access journal, articles are free to use after initial publication under the International Creative Commons Attribution-NonCommercial 4.0 Creative Commons CC_BY_NC.